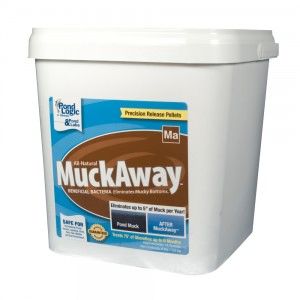 Muck Away
Natural Pond Muck Reducer     
Remove Up To 5″ of Muck Per Year
Spot Treat Your Shoreline
Digest accumulated organic debris
Do Not Get Stuck In Muck
Upon application, MuckAway™ pellets sink below the surface of the water releasing a specialized blend of beneficial bacteria which instantly begin digesting muck, improving water clarity, eliminating noxious odors and slows weed growth. MuckAway™ precision release pellets are easy to use and are great for spot treating troublesome areas such as beaches or shorelines. It can even be used in high-flow areas such as canals or lakefront property. With regular use, MuckAway™ can break down up to 5 inches of pond muck per year.

Restrictions
MuckAway™ may be applied to lakes and ponds used for irrigation and aquaculture. Water treated with MuckAway™™may be used for recreation, fishing, and other activities immediately after treatment. Safe for recreational ponds, horses, livestock, birds, pets, fish, wildlife and the environment. Do not apply to water that will be used for human consumption.
Does it really work?
Below is a beachfront with the homeowners neighbor to the left and to the right. The last picture is the homeowner using MuckAway. The lake had been drawn down for dam repair and the results were astounding!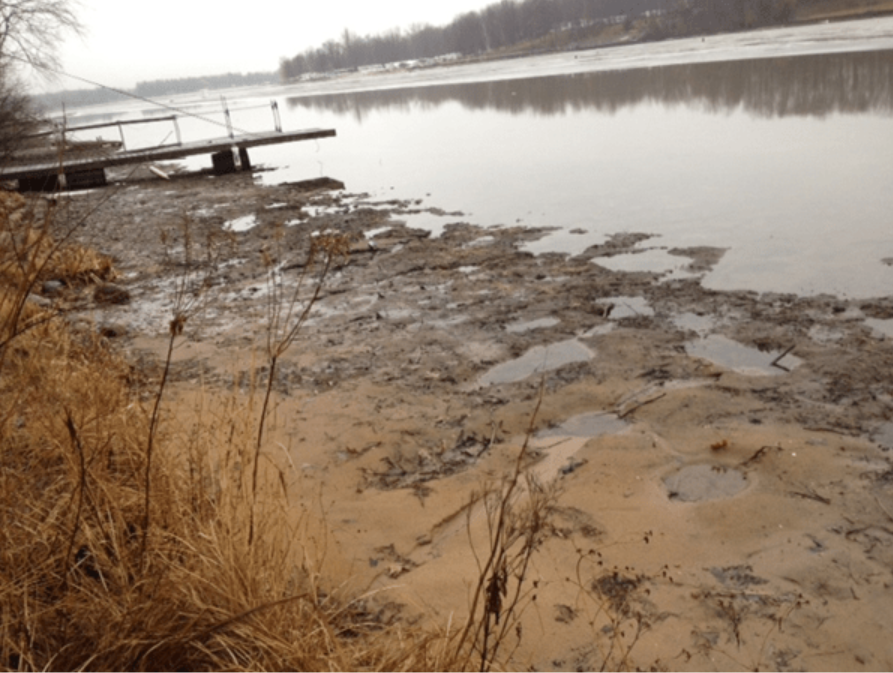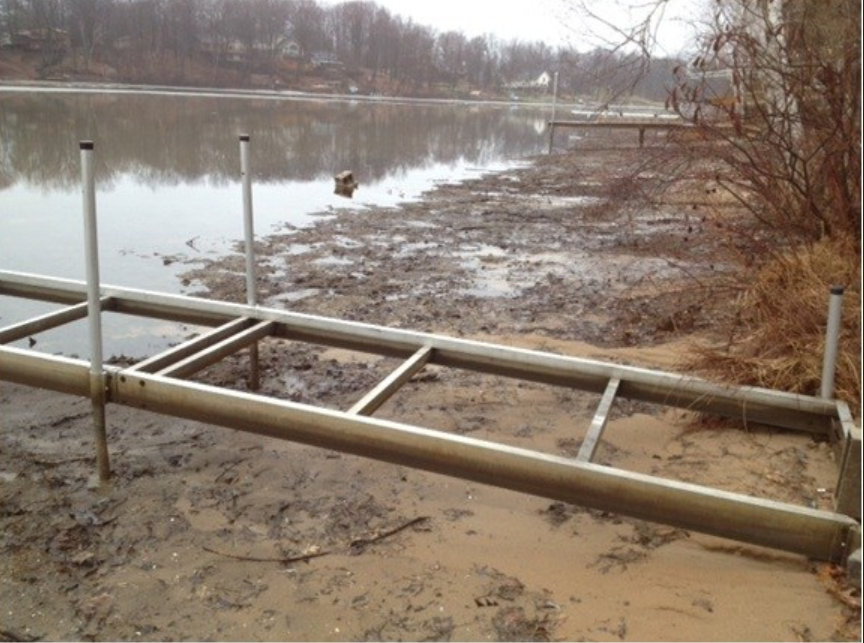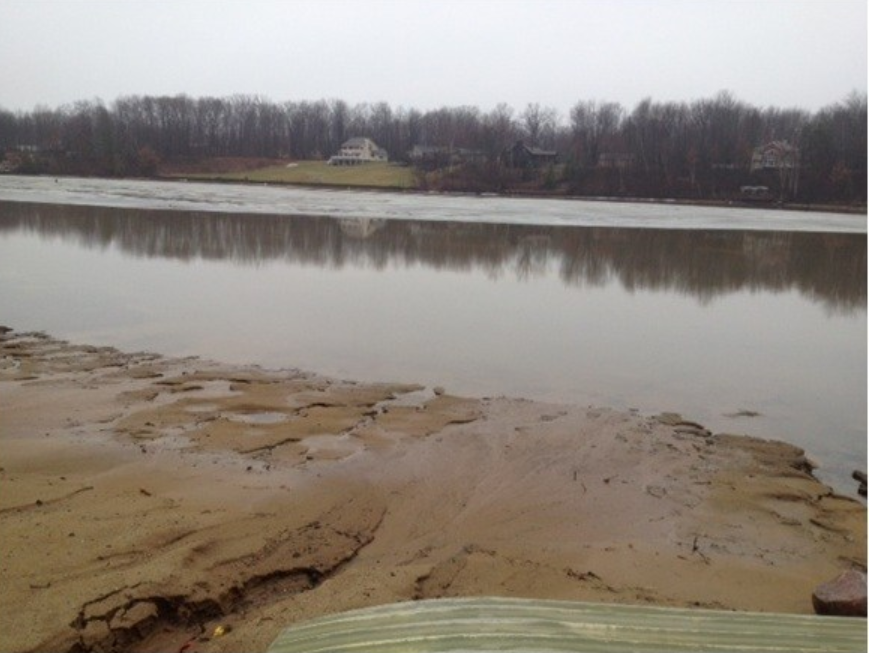 Reviews